NaN is an exploratory and service-driven type design practice, creating for and collaborating with the weird, the wise and the wonderful ☻
Trial fonts
Rumors of Predator
hunting type revivals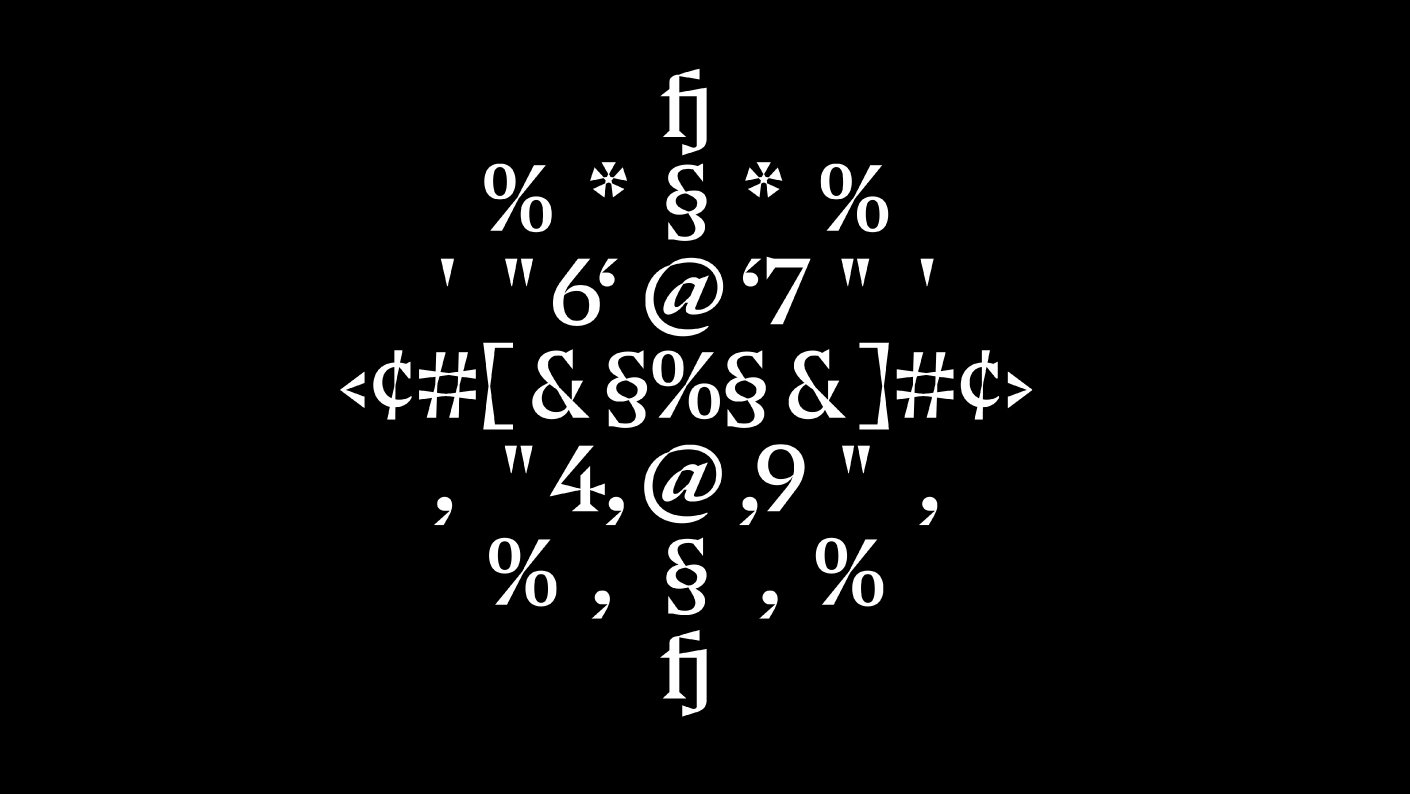 Custom Type
Warhammer
We created a custom typeface for the release of the latest issue of the well-known Warhammer video game franchise. It's dark, it's sharp, it's grim, it leaves a taste of iron on the tip of the tongue.
Infinite-Tragedy.com: Celebrating NaN Tragedy
To celebrate the release of Jean-Baptiste Morizot's serif font NaN Tragedy we built a microsite type sample. But it's not your average type showcase… Infinite-Tragedy.com is an infinitely reloading set of typographic arrangements, sliced-and-diced epic poetry buffeted by the drawing and undrawing of illustrations by Myriam Heinzel. The site also gives additional background J.B's creative process as well as a peculiarly delicious bug where the font begins to eat the page.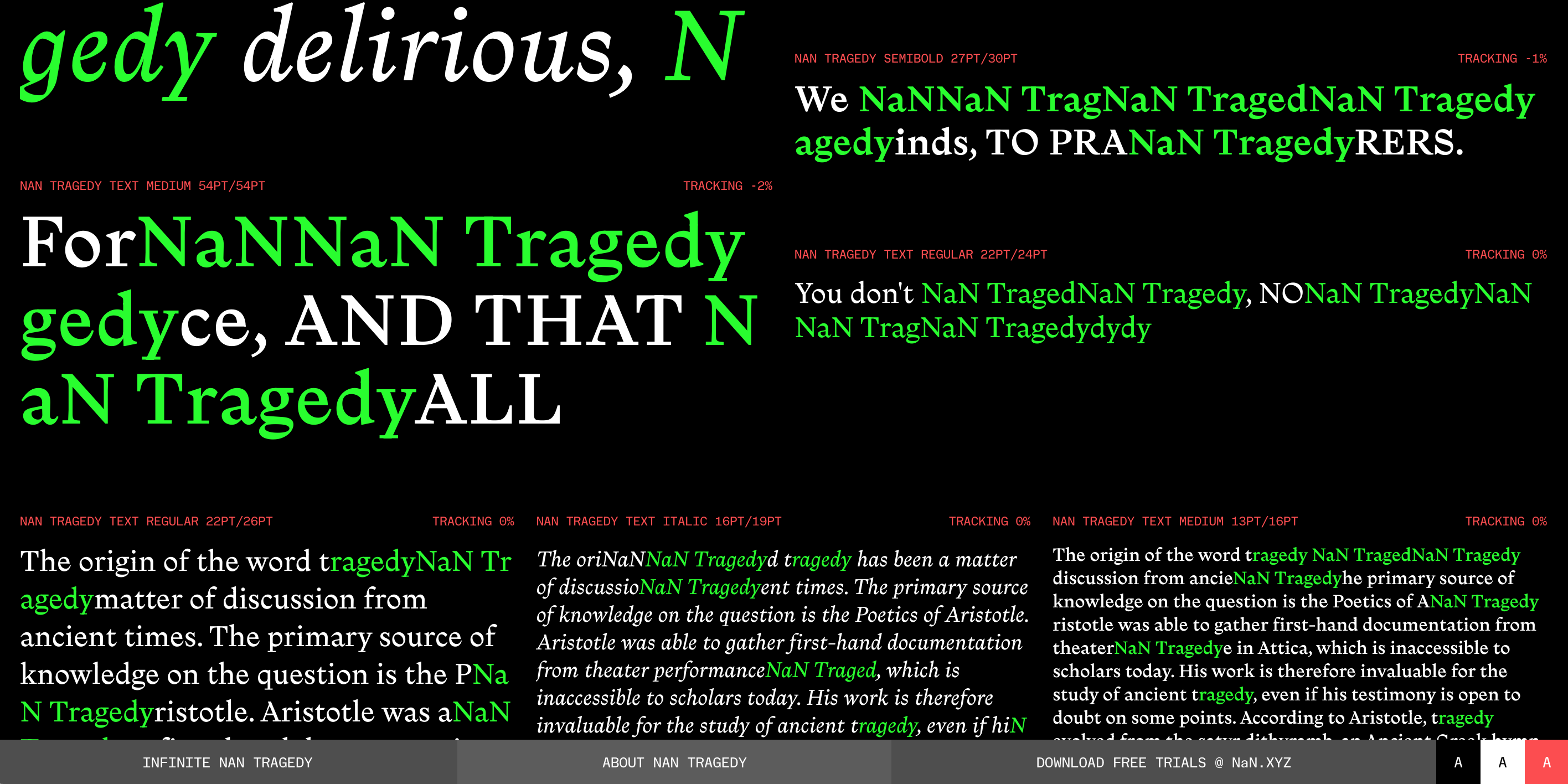 NaNtxt006: Type Sovereignty by Frank Adebiaye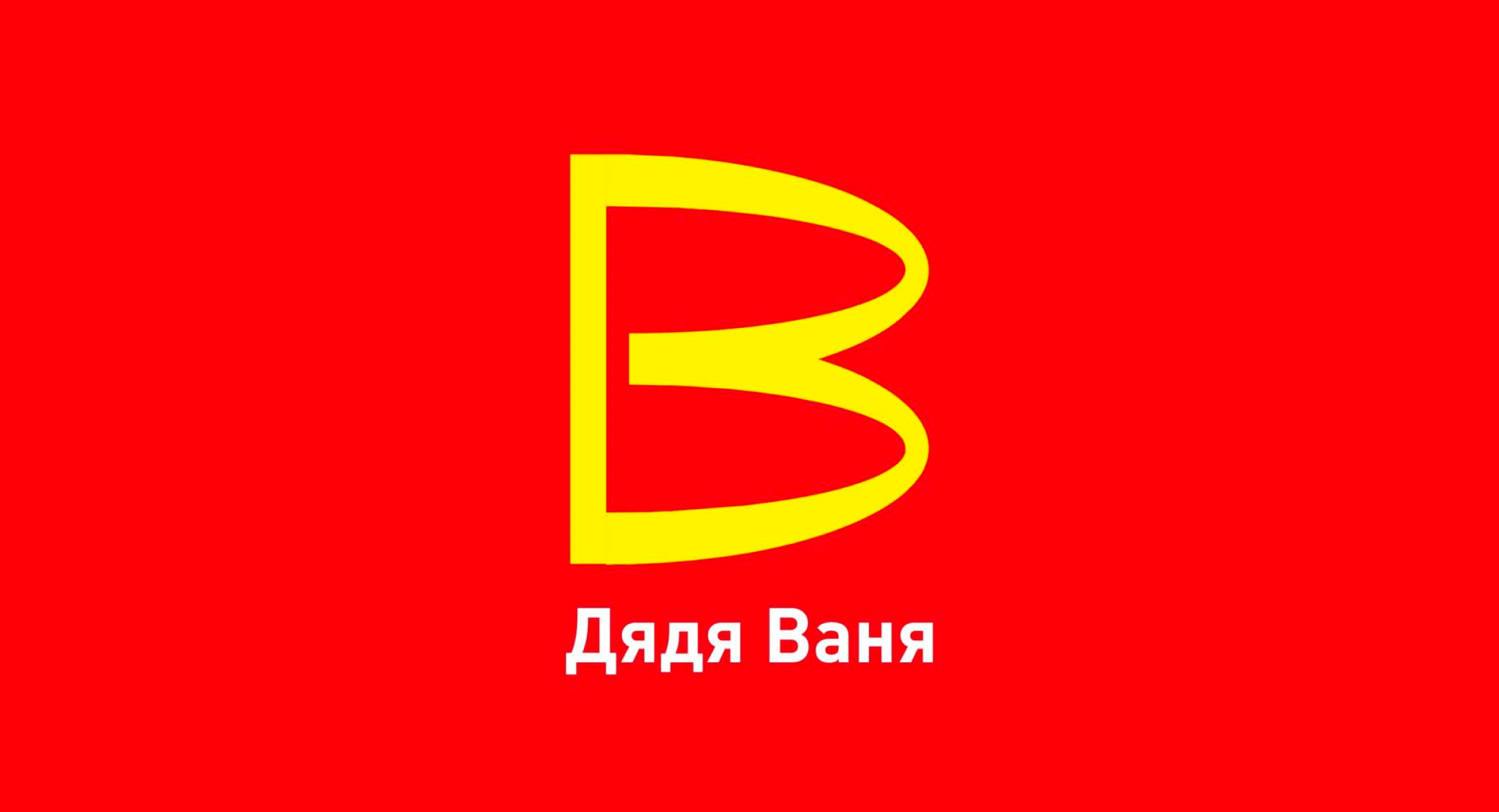 The invasion of Ukraine by Russia brings back the spectre of the Great Russia. Yet this return of history to Europe does not date from 2022. In fact, the Crimean War of 2014 was not over. Some of the sanctions put in place on that occasion were still in force, including those on fonts. Seemingly innocuous yet essential elements of our daily lives, fonts offer a good vantage point for observing Russian ambitions and Western measures to counter-balance them.